Series 10 of Doctor Who won't air until 2017, but filming has been underway for a while now for the run of episodes that will mark the introduction of Pearl Mackie as new companion Bill, and filming has been public enough to give us a small glimpse into how the tenth series since the revival in 2005 will shape up.
With that in mind, here is our traditional, comprehensive episode guide for the series ahead, which will be updated regularly throughout filming as more writers, directors and guest stars are confirmed leading up to the spring premiere date.
Warning: This post may contain some minor filming spoilers, so click away if you don't want to know anything about the upcoming series!
Updated on 31st August.
2016 CHRISTMAS SPECIAL: THE RETURN OF DOCTOR MYSTERIO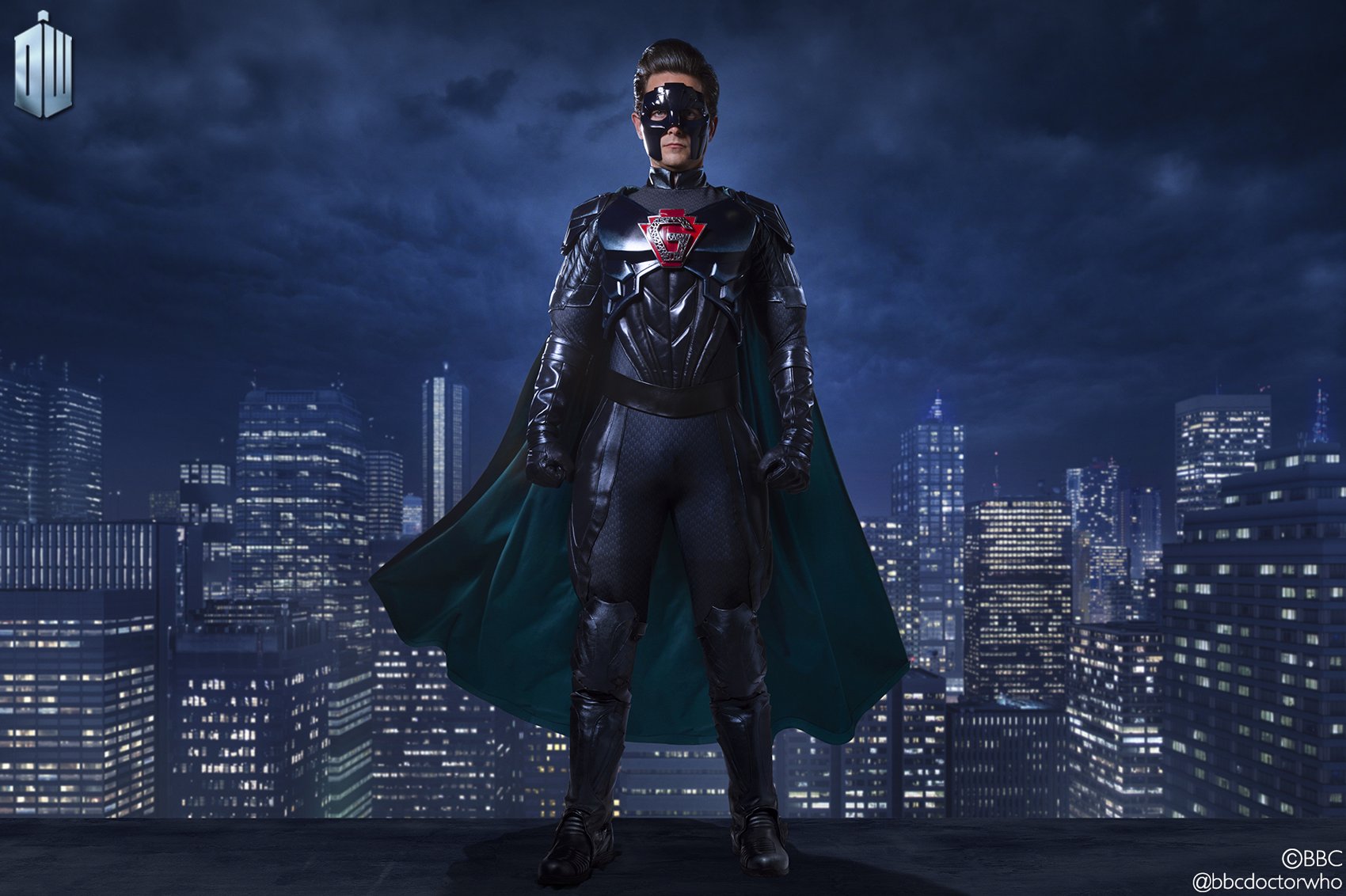 Written by: Steven Moffat
Directed by: Ed Bazalgette
Filming block: Block Three, filmed in September
The next episode after what will have been a year-long hiatus, the traditional Christmas Special will stand alone from Series 10. Titled The Return of Doctor Mysterio, the special will feature Doctor Who's first superhero, played by Justin Chatwin (Orphan Black). It's set in New York and features the Doctor and Chatwin's superhero teaming up to stop an alien invasion on Christmas Day, although the time period hasn't been confirmed. Matt Lucas will be back as Nardole before his longer-term appearance in Series 10, tagging along as 'an anti-companion'. The special has been described as a light-hearted caper that's been influenced by the classic Superman films, with the superhero acting as a homage of sorts to Christopher Reeve's take on Clark Kent.
EPISODE ONE
Written by: Steven Moffat
Directed by: Lawrence Gough
Filming block: Block One, filmed June-July (Production began on Monday 20 June)

What's it about? The season opener marks the introduction of Pearl Mackie as new companion Bill to the show, as well as the re-introduction of Matt Lucas as Nardole, who will be a regular presence throughout the series. Steven Moffat has confirmed that Bill will be from the modern day as with all previous companions, so this should be a modern-set opener as per usual. As for the story, it looks as if the Doctor might meet Bill in a university setting, with signs up for St Luke's University in Bristol, where an alien menace that possesses certain people begins to infect the campus.

In many ways, Moffat's comments about this episode marking 'a brand new start' indicate that this will very much take a page from the simpler openers of Russell T Davies' days with a new monster and no storylines carried over from the previous series. A rumoured title is A Star in Her Eye, which is said to not reference Bill as one might expect.

Guest stars: Stephanie Hyam plays a university friend of Bill's.


Written by: Frank Cottrell Boyce
Directed by: Lawrence Gough
Filming block: Block One, filmed July (Production concluded on Thursday 28 July)

What's it about? Details for episode two are thin on the ground, but a recent filming trip to Valencia to shoot some scenes for the episode have shed some light on what's in store. Most of the Valencia-set filming centred around the city's science museum, confirmed to represent a futuristic alien city by Brian Minchin, matching up with previous seasons' tendencies to move to a more overtly sci-fi setting for episode two. Filming at the museum also involved a robot which was seen on set, but there was no indication that this will be the episode's antagonist. Extras were spotted wearing smiley-face icons on their clothes.

Guest stars: Ralf Little (The Royle Family) guest stars as a character named Steadfast, with Mina Anwar and Kaizer Ahktar playing Goodthing and Praiseworthy.


Written by: Sarah Dollard
Directed by: TBA
Filming block: Block Two, filmed August (Production begins on Monday 1 August)

What's it about? Several scenes for episode three were filmed on location, revealing that the third adventure will be a period instalment. Comments from Sarah Dollard and set dressing have provided an indication that the episode will be set in the Regency period of the early 1800s in Britain as opposed to the later Victorian era, where a lot of recent stories have been set. There's been no real indication, however, about the villain or overall plot of the episode.


EPISODE FOUR
Written by: Mike Bartlett
Directed by: TBA
Filming block:
Block Two, filmed August
What's it about?
Little is known about the plot of episode four, other than the fact that it'll prominently feature a character called the Landlord, a mysterious figure who is 'much more than he meets the eye' according to David Suchet. The brief glimpses of filming and costuming indicates that it won't be set in the past.
Guest stars:
David Suchet, famous for his role as Agatha Christie's detective Poirot in numerous adaptations, stars as the Landlord.
EPISODES FIVE- TWELVE
Considering that the Christmas Special will begin filming in early September, production on the next block of the main series won't begin till October. Filming will take place through winter and early spring, and will conclude close to the broadcast of the premiere in late March 2017.
OTHER DETAILS
As per usual, Mark Gatiss will be writing an episode for Series 10, which he said may be a sequel to last year's controversial Sleep No More. According to Steven Moffat, there will be 'some' two-parters this season, but most episodes will be standalone as opposed to Series 9's format. We know that the first four episodes are standalone (so no opening two-parter), so it's likely that the only two-part episode will be the season finale, like Series 8.
Series 10 will premiere in 2017, almost certainly in the spring slot the show occupied regularly for six series before switching to autumn (the filming dates certainly points to a spring premiere). Given that the spring premieres usually lined up with Easter Saturday, a potential premiere date may be Saturday 15 April 2017.